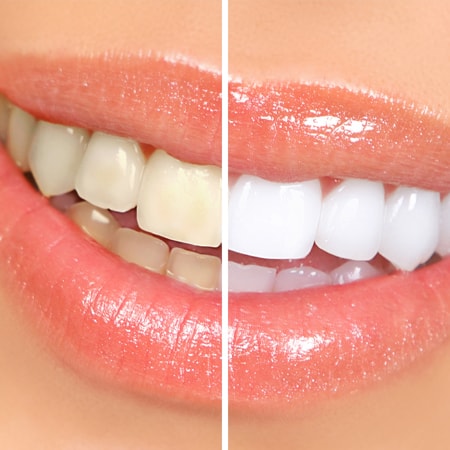 A healthy, beautiful smile starts here
Are you embarrassed to smile due to teeth stains and discolouration? Don't hide your smile and personality anymore. Invest in teeth whitening and get the radiant, white, confident smile that you deserve.
What causes tooth stains?
Tooth stains and discolouration are very common and they are caused by many different factors, including:
Age
Tobacco use
Certain medications
Consumption of dark beverages like wine, tea and coffee
Consumption of dark foods and staining foods
Trauma to the tooth
swallowing problems
pain around the head and face
balance problems
neck and shoulder problems
Why you should consider professional teeth whitening?
Tooth whitening is a safe, simple and effective method of getting that whiter, brighter smile. You should consider getting your teeth professionally whitened by the experienced dentists at Gordon Family Dental. We offer the Zoom! Teeth Whitening system for both in-office and take-home procedures.
So if you're on the lookout for a trusted Teeth Whitening in Bay Area , What are you waiting for? Start wearing a smile you can be truly proud of today, with the help of our skilled professional dentist in Bay Area! Call Uppal Dental now on to book an appointment at Uppal Dental to restore your damaged tooth back to its full function and appearance. Let us help you achieve a dazzling, straight smile! We can provide you with cost-effective and safe solutions to help you gain your confidence back. Contact us at +1 510-786-1780 for a consultation.